Aiminent is a top leading Indian Web Development Company located in Indore with having a 7 years of working experience in website design and development services across the globe. We always provide a winning edge services to the customers by providing a top & brand quality products. Our customers are the company or the organizations, which can be a growing company or top largest in the market, who need a top quality work and want to be treasure in a crowd with their online business solutions.
We have a highly Dedicated & experienced development team, who provides the best solutions for web development services.
As named "Aiminent", our focus is always on Aim to full fill or to provide best end result to our valuable customers which gives a great customer satisfaction to us.
Our Aim is to always Design & Develop a work which is highly attractive & sharp edge to run-up in the fast growing market.
What We Do:
We provide comprehensive top Web services from web Design to web development. We offer a different service to our client and always eager to adopt a new methodology and technology as per the current market and client's requirements. We explore and combine the different client's idea with new and updated technology to deliver high-quality, cost-effective results as per market and business demand.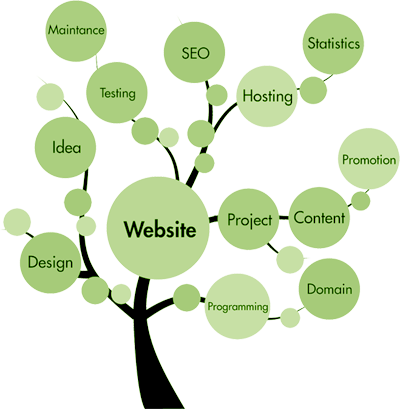 The service we offer:
iOS / Android
E-Commerce: ( Magento / Opencart / Prestashop / Zend cart / WooCommerce)
CMS (WordPress / Joomla / Concret 5 / Drupal)
WordPress Themes & Plugins Development
Genesis Development
Framework ( Codeignitor / CakePHP)
SEO optimization
All kind of Design Solutions
Business Strategies:
What we can say a "Business Strategies"
A business strategy is the means by which it sets out to achieve its desired objectives. It can simply be described as a long-term business planning.
To achieve any objectives as per market and client expectation, we always have to follow business strategy and planning to make that 100% successful in the Long Market
We always follow a SDLC (Software Development life Cycle), consisting of a series of planned activities to develop or alter the software / Web products.
Quality Standards:
We always follow a Quality Standards to deliver maximum value to our client to stand them in the constantly changing and challenging business world. All our project are under the supervision of highly experience and expertise team to main the market planning and flow and maintain a 100% Web Standards.
Highly Expertise IT Professionals:
There are only two things you really need to know about the professionals at Aiminent. We're good at what we do. And we love what we do.
We are having a top-notch IT Professionals, expertise in the different area of technology to maintain a market standards and meets client projects logic.
Transparency:
Transparency is something which helps in building the long term relations and trust, We are always committed to be transparent with our clients in all respect whether to delivery them a work as per or over their expectation or in maintaining a healthy and long term relation with them.
Innovation:
Our work is known for our innovative and expressive ideas, and we always try to express our innovation and creativity in our work to stand you in highly competitive and growing world and our new and skilled work force is dedicated to work for that.